njpridegold

Coach

Registered: 2016-07-12

Posts: 742
NJ PRIDE TRYOUT INFORMATION UPDATED 9-9
NJ Longest club softball program is holding tryouts for 22/23 season. 
Seeking
10 u - 1 player to round out team
12 U second year 1 player- pitcher -athlete
14 u-  catcher
Pride Dean Futures   C and MIF /OF  -  this is a national level team
Pride 18 u  -   MIF  OF
NJ Pride in our 34 year . . Please register at https://forms.gle/oTUVBANy3KxoqPS87
NJ Pride has teams at the 10-12-14-16-18 level. We play in all the major events across the country-  IDT Boulder - Atlanta Legacy - Easton - Chicago - NEF - NEC - Pennsbury - DWI  Team NJ - TNJ- Florida -  Our lower level programs are trained by professional coaches.  Be a part of a program ! Time tested . We have sent close to 300 players to college.
questions -  njpridegold@gmail.com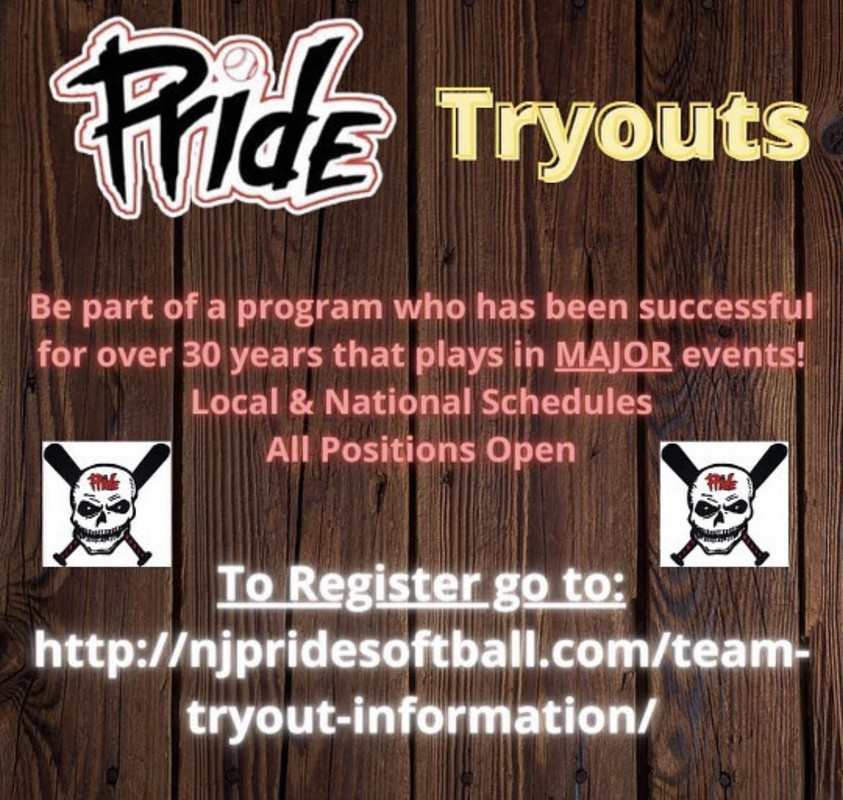 Last edited by njpridegold (2022-09-09 14:30:28)